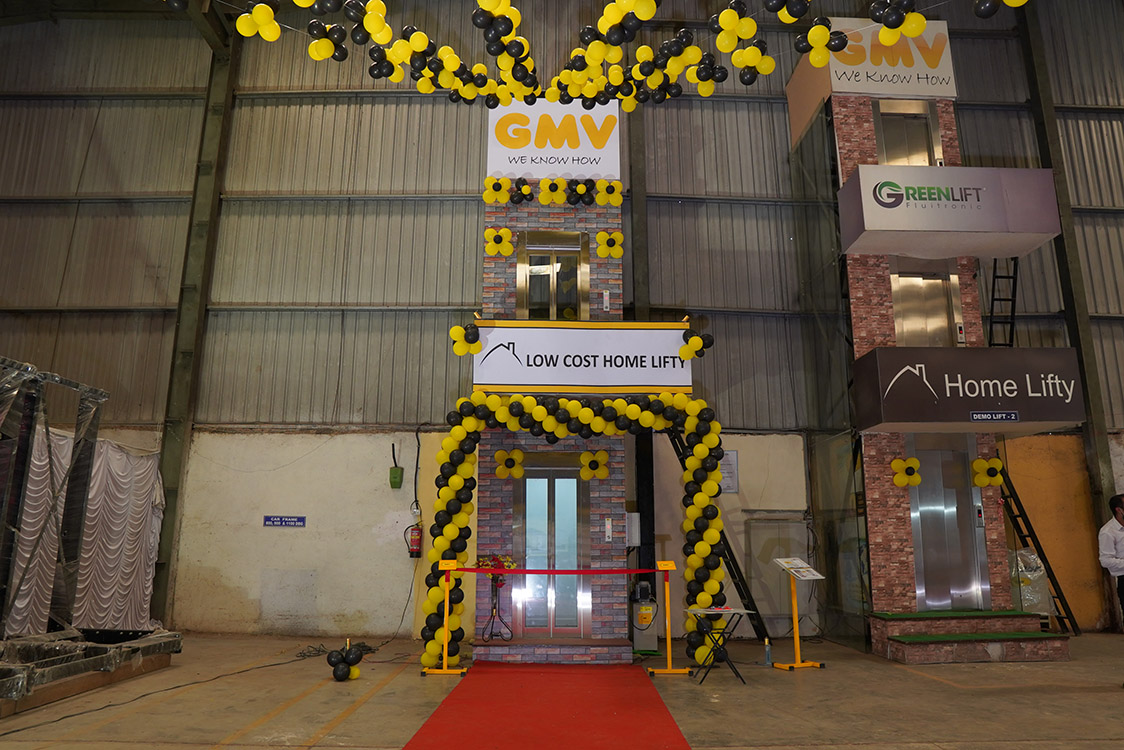 LCHL
LOW COST HOME LIFT
2 STOPS, STANDARD SINGLE PHASE OPERATION, WITH COMFORT
The only Home Lift in the market with an MRL solution (Machine Room Less) with NGV electronic valve and with bio- degradable eco-fluid. Available with adjustable speeds.
Caution: Speed > 0,15 m/s to 0.25 m/s
ACCESSIBILITY
Requires one wall support only
SAFETY AND FULLY COMPLIANT WITH THE STANDARDS
It meets EN 81.70 standards (accessibility). Equipped with ARD Safety function
AVAILABLE MOTORS AND VOLTAGES
Single-phase
SHAFT
Optimal use of shaft space with LARGER CABIN SIZE than other suppliers in the segment.
HIGH ENERGY EFFICIENCY
Low Energy consumption (in compliance with Kyoto Protocol). The energy used is like that of a 230 V standard household appliance.
ENVIRONMENTLY FRIENDLY
It can be used with bio-degradable Eco-fluid
FLEXIBILITY
It can be 100% customized for cabin and Door designs Adaptable to each customers requirement Wide range of doors available-power-operated, hinged semi-automatic, manual landing doors with the same finishes as the apartment doors with the same finishes as the apartment doors etc. Wide range of aesthetic finishes
Distributor
Eletech trading corporation is the all India exclusive distributor for LCHL product
Eletech Trading Corporation
Addresses & Contact details:-

Head Office:
Nanded Phata, 25/9 B, Industrial Shed No.1,
Near Sawali Dhaba, Pune- 411 041
Tel No- 9766370088 / 9909360305/32
7722091584/81
website- www.eletechtradingcorp.com
email- sales@eletechtradingcorp.com

North India address with contact details-
MD. Sajid Khan
Phone No: - 9909360332 / 9540090276
Email: - sajid@eletechtradingcorp.com

East India address with contact details-
Mr. Manoj Sinha
Phone No: - 7722091581 / 7722091584
Email: - manoj@eletechtradingcorp.com

South India address with contact details-
Mr. Mohan Balakal
Phone No: - 9766370088
Email: - mohan@eletechtradingcorp.com

West India address with contact details-
Mr. Hitesh Kanani
Phone No: - 9909360305 / 9909360335
Email: - hitesh@eletechtradingcorp.com